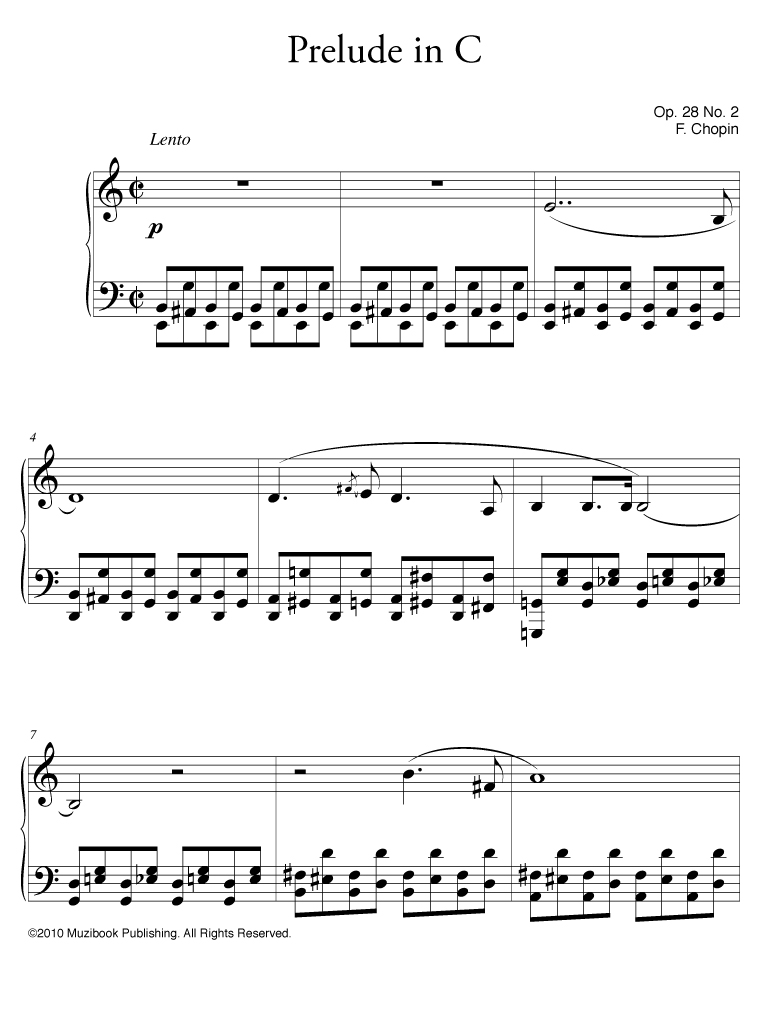 PDF sheet music optimized for iPad, tablet and laptop screens.
8 Preludes from opus 28 by Frédéric Chopin. Piano. Intermediate to Advanced. MCL358
The 24 Preludes of Chopin were created successively between 1836 and 1839 then compiled into a cycle of major and minor tones, as Bach had previously done with the twenty-four preludes and fugues of the « Well-Tempered Clavier". This collection contains eight preludes among the most played and easiest to perform, except for the difficulty of arpeggios in the left hand of the third prelude. This selection includes the famous prelude in D flat major called "Raindrop". These short pieces of romantic character are a perfect introduction to Chopin's music for students and amateurs alike. The publisher was based on the first authentic editions of the work for the development of this album.
Contents:
Prelude in A minor Op. 28 No. 2
Prelude in G major Op. 28 No. 3
Prelude in E minor Op. 28 No. 4
Prelude in B minor Op. 28 No. 6
Prelude in A major Op. 28 No. 7
Prelude in E major Op. 28 No. 9
Prelude in D-flat major Op. 28 No. 15 ''Raindrop''
Prelude in C minor Op. 28 No. 20
About this album :
This pdf sheet music album contains interactive navigation functions allowing quick access to a page from the table of contents. It can be read on a tablet or laptop and can also be printed. For optimal use of our scores, we invite you to read the notices available on the site.