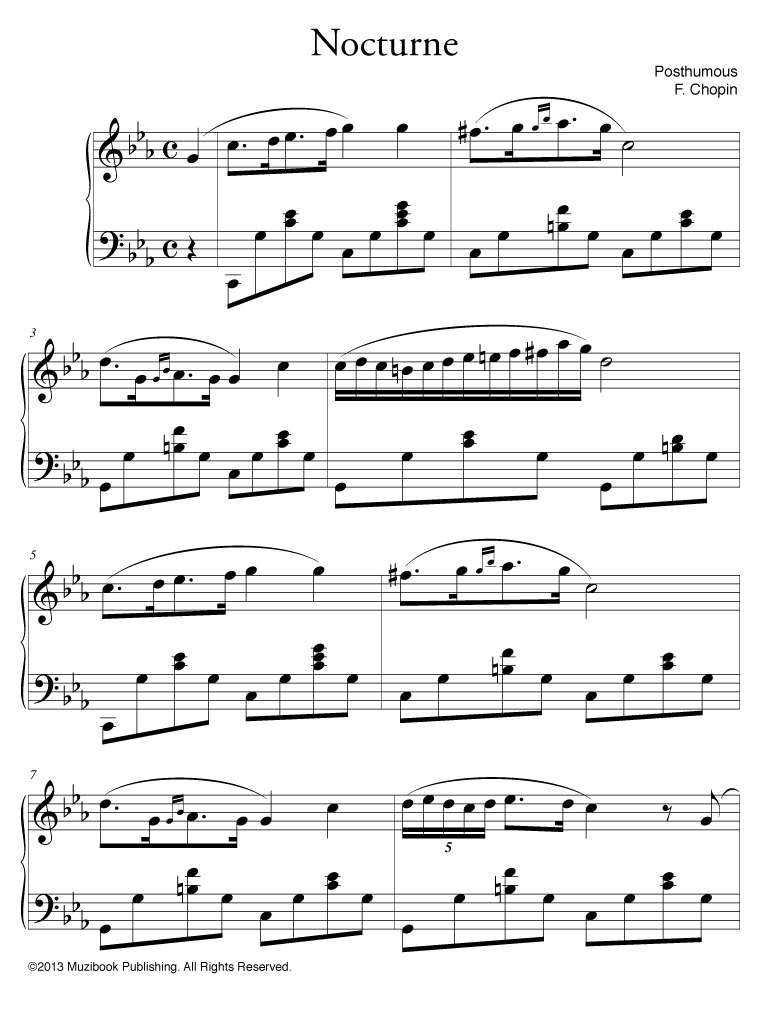 PDF sheet music optimized for iPad, tablet and laptop screens.
Five Nocturnes by Frédéric Chopin. Piano. Intermediate to Advanced. MCL859
Contents:
Nocturne in C minor
Nocturne in C-sharp minor (Lento con gran espressione)
Nocturne in E minor Op. post. 72 No. 1
Nocturne in F minor Op. 55 No. 1
Nocturne in E-flat major Op. 9 No. 2
About this album :
This pdf sheet music album contains interactive navigation functions allowing quick access to a page from the table of contents. It can be read on a tablet or laptop and can also be printed. For optimal use of our scores, we invite you to read the notices available on the site.