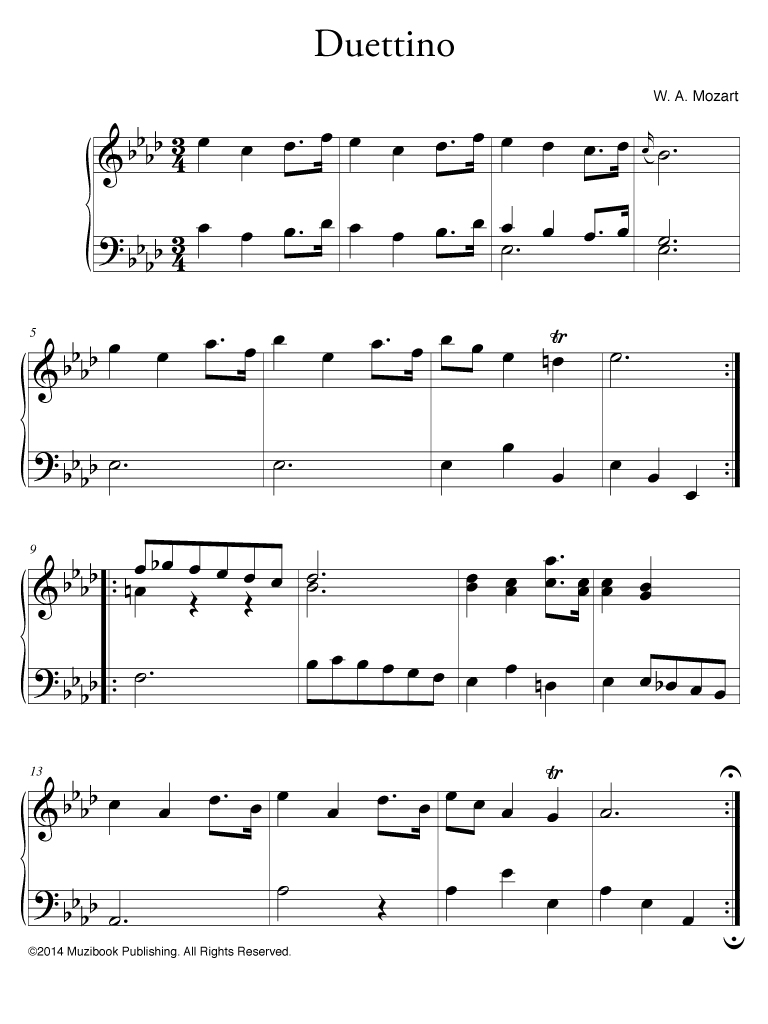 PDF sheet music optimized for iPad, tablet and laptop screens.
15 pieces. Piano. Various composers. Beginner to Intermediate. MCL1248
Contents:
Müller, A. : Allegretto
Mozart, W. A. : Duettino
Gurlitt, C. : Prayer
Gurlitt, C. : Lament
Burgmüller, F. : Ave Maria
Diabelli, A. : Andante in B-flat
Weber, C. M. : Allemande
Schubert, F. : Allegretto
Hässler, J. W. : Capriccio
Heller, S. : Fluttering Leaves
Reinhold, H. : Hungarian Dance
Volkmann, R. : The Enchanted Garden
Gurlitt, C. : A Water Party
Kirchner, T. : Miniature
Gurlitt, C. : Loss
About this album :
This pdf sheet music album contains interactive navigation functions allowing quick access to a page from the table of contents. It can be read on a tablet or laptop and can also be printed. For optimal use of our scores, we invite you to read the notices available on the site.