Allegretto in C minor D 915
september 2018
---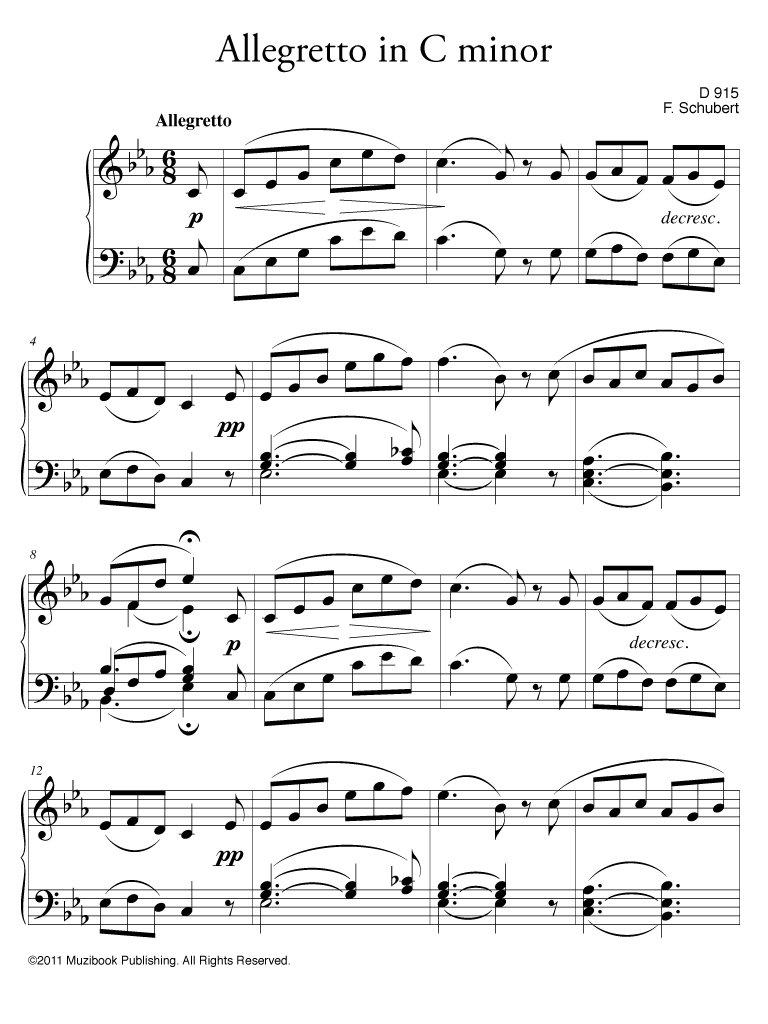 PDF sheet music optimized for iPad, tablet and laptop screens.
Allegretto in C minor D 915 by Franz Schubert. Piano. Intermediate. MCL640
Schubert wrote the Allegretto in C minor D 915 on April 26, 1827, a year and a half before his death. The composer also met Beethoven for the first time a few days before his death on March 26 of the same year. This closeness of circumstance may recall the influence of one of the greatest musicians in the history of music on Schubert, especially in this short piece certainly driven by this meeting. The Allegretto nonetheless retains a typically Schubertian writing style in all its forms. It will be offered to the lawyer Ferdinand Walcher who had joined a few months before the circle of friends of Schubert. This edition was made from the original sources of the work.
Available as digital chapters
Publications of the same author
Publications in the same collection
Customers who bought this item also bought
Publications on related subjects