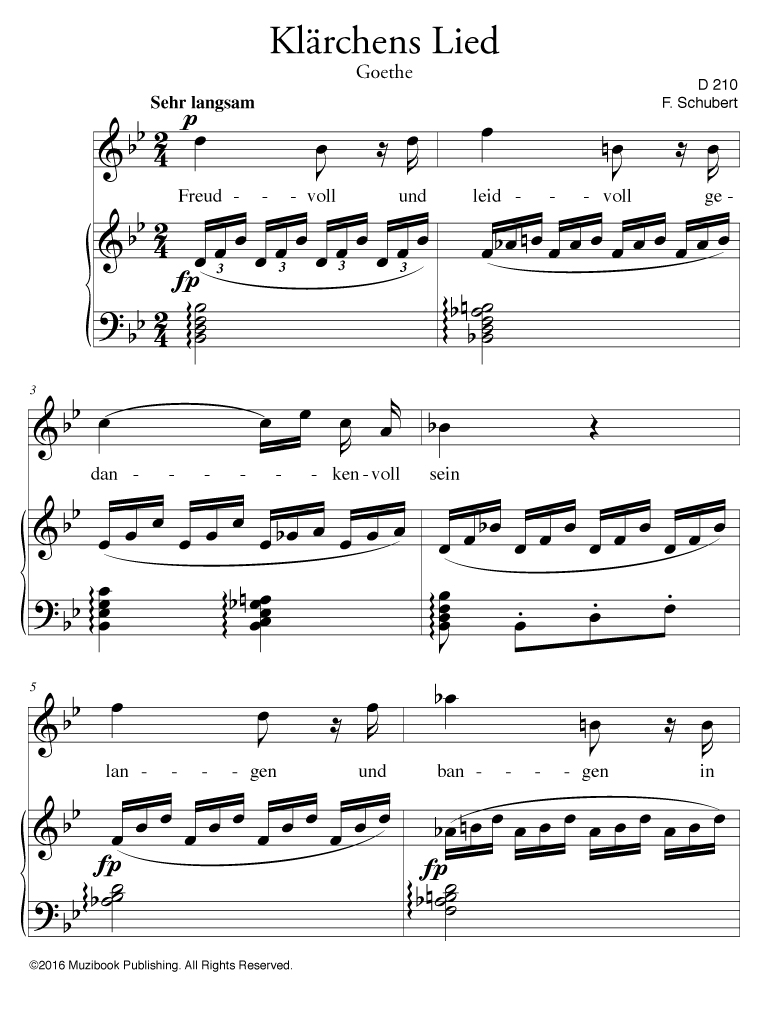 PDF sheet music optimized for iPad, tablet and laptop screens.
Twelve songs by Franz Schubert. Voice and Piano. Soprano. German. Intermediate-Advanced. MCL1445
Contents:
Erinnerung D 101 (Matthisson)
Das Mädchen aus der Fremde D 117 (Schiller)
Am Flusse D 160 (Goethe)
Des Mädchens Klage D 191 (Schiller)
Klärchens Lied D 210 (Goethe)
Das Mädchen von Inistore D 281 (Ossian)
An den Frühling D 283 (Schiller)
An die Geliebte D 303 (Stoll)
Lied der Mignon D 359 (Goethe)
Der Sänger am Felsen D 482 (Pichler)
Die Liebe D 522 (Leon)
Thekla D 595 (Schiller)
About this album :

This pdf sheet music album contains interactive navigation functions allowing quick access to a page from the table of contents. It can be read on a tablet or laptop and can also be printed.