An die Musik (6 Keys Edition™)
august 2018
---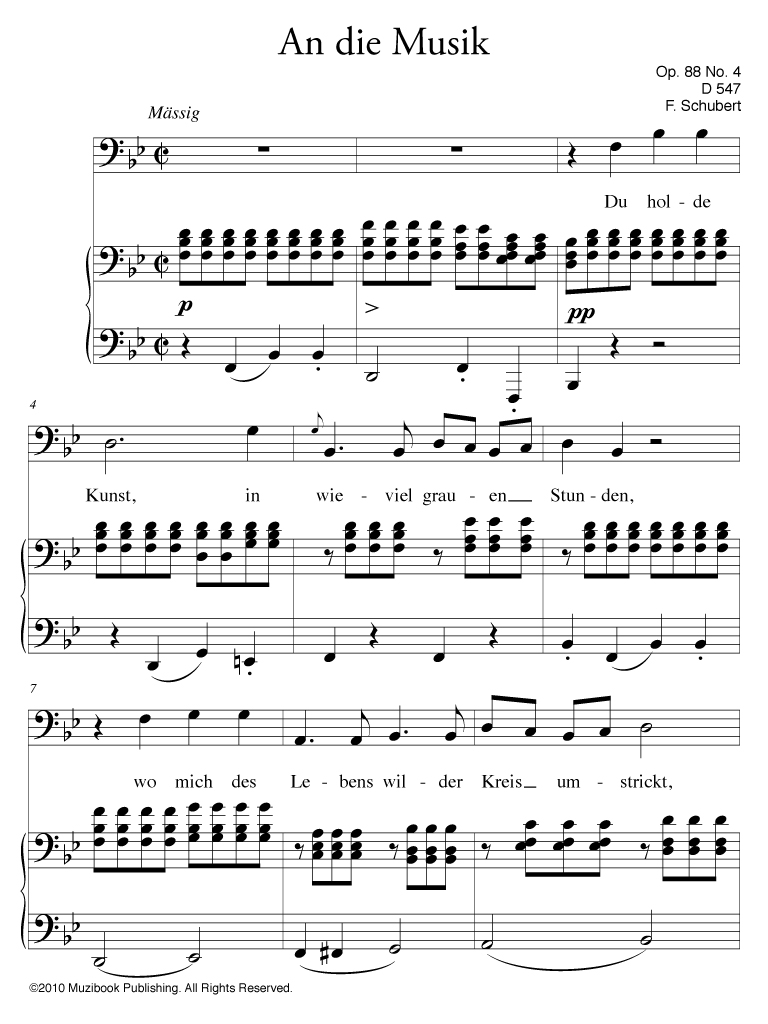 PDF sheet music optimized for iPad, tablet and laptop screens.
An die Musik Op. 88 No. 4 D 547 by Franz Schubert. Voice and Piano. German. Intermediate. MCL68v
Included keys: High Voice (E-flat), High Voice (D) - original, Medium-High Voice (D-flat), Medium Voice (C), Medium-Low Voice (B), Low Voice (B-flat).
Publications of the same author
Publications in the same collection
Publications on related subjects