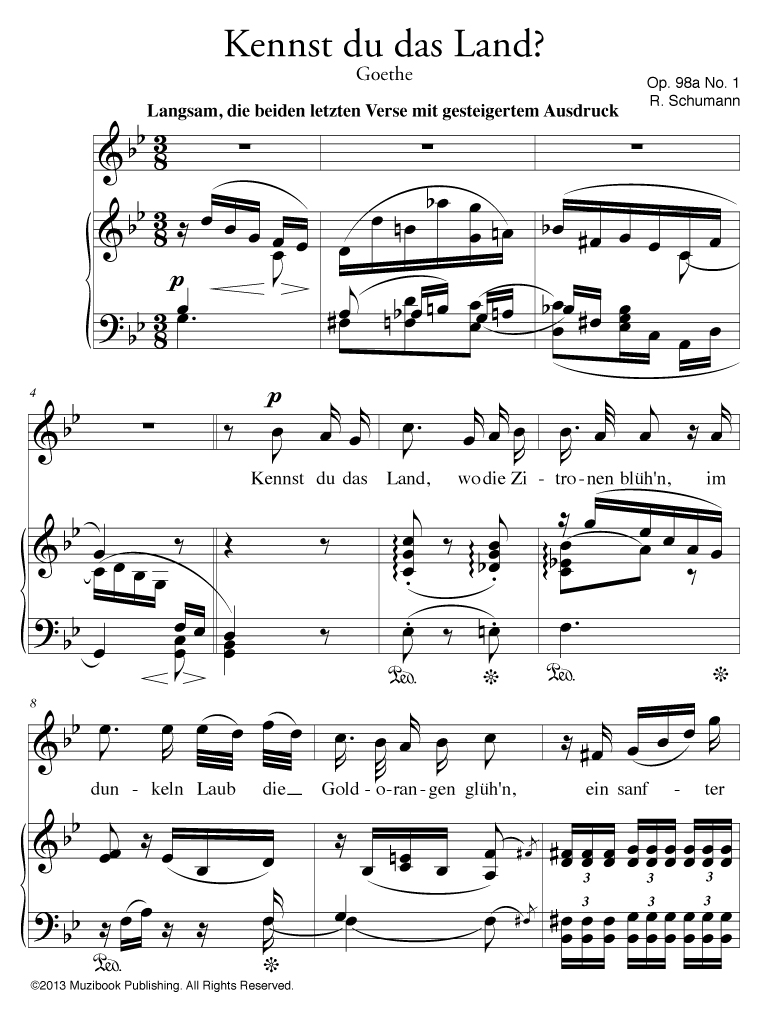 PDF sheet music optimized for iPad, tablet and laptop screens.
15 Songs by Robert Schumann. High Voice and Piano. Soprano or Tenor. German. Intermediate to Advanced. MCL1451a
Contents:
Dein Angesicht (Heine)
Du bist wie eine Blume (Heine)
Die Lotosblume (Heine)
Erstes Grün (Kerner)
Kennst du das Land (Goethe)
Nur wer die Sehnsucht kennt (Goethe)
Stiller Vorwurf
Marienwürmchen
Muttertraum (Andersen)
Des Sennen Abschied (Schiller)
Meine Rose (Lenau)
Mein schöner Stern! (Rückert)
Der Einsiedler (Eichendorff)
Kommen und Scheiden (Lenau)
Die Blume der Ergebung (Rückert)
About this album:
This pdf sheet music album contains interactive navigation functions allowing quick access to a page from the table of contents. It can be read on a tablet or laptop and can also be printed. For optimal use of our scores, we invite you to read the notices available on the site.