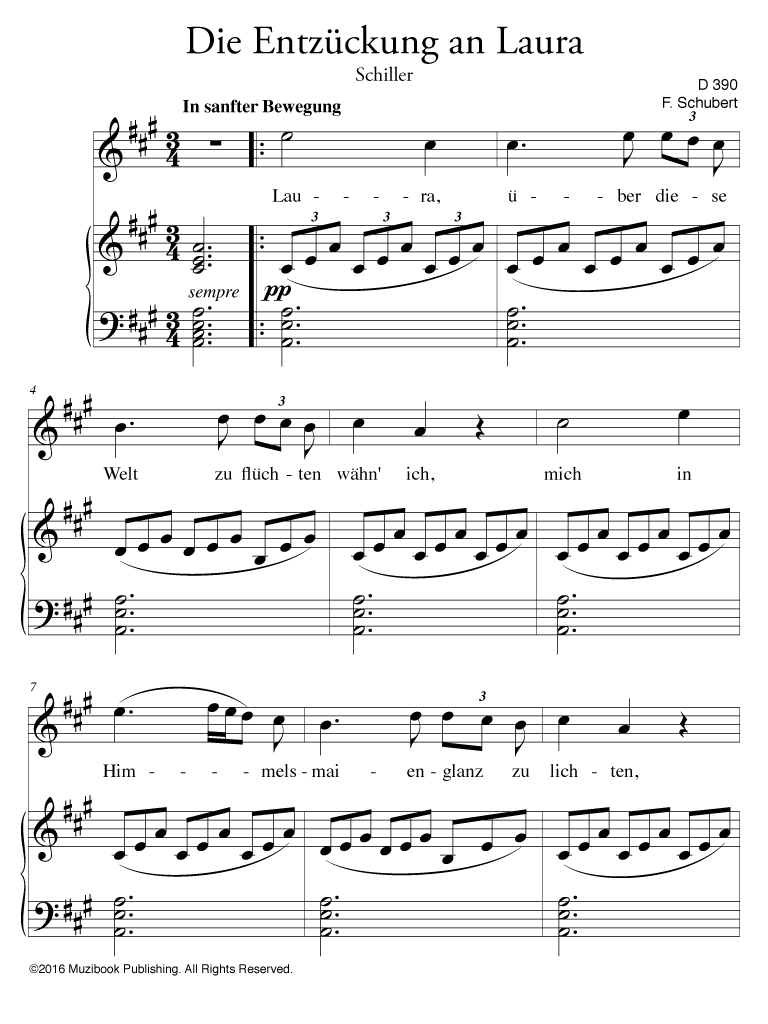 PDF sheet music optimized for iPad, tablet and laptop screens.
Twelve songs by Franz Schubert. Voice and Piano. Tenor. German. Intermediate-Advanced. MCL1446
Contents:
Als ich sie erröthen sah D 153 (Ehrlich)
Sängers Morgenlied D 165 (Körner)
Geist der Liebe D 233 (Kosegarten)
Abends unter der Linde D 237 (Kosegarten)
Labetrank der Liebe D 302 (Stoll)
Wiegenlied D 304 (Körner)
Harfenspieler D 325 (Goethe)
Die Entzückung an Laura D 390 (Schiller)
Abschied von der Harfe D 406 (Salis)
Der Entfernten D 350 (Salis)
An den Schlaf D 447 (Uz)
Der gute Hirt D 449 (Uz)
About this album :
This pdf sheet music album contains interactive navigation functions allowing quick access to a page from the table of contents. It can be read on a tablet or laptop and can also be printed.